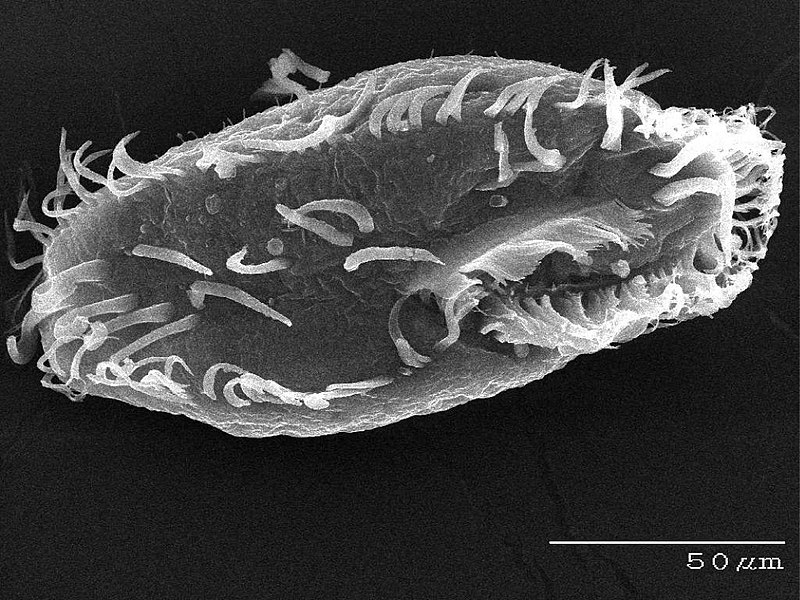 The genome sequence and gene models of Oxytricha trifallax were not determined by the Joint Genome Institute (JGI), but were downloaded from NCBI on May 30, 2018. In order to allow comparative analyses with other genomes sequenced by the JGI, a copy of this genome is incorporated into the JGI Genome Portal. JGI tools were used to automatically annotate predicted proteins. Please note that this copy of the genome is not maintained by NCBI and is therefore not automatically updated.
The following text comes from NCBI Genome:
Oxytricha trifallax
A ciliated non-pathogenic protozoan inhabiting fresh water environments.
Genome Reference(s)
Please cite the following publication(s) if you use the data from this genome in your research:
Swart EC, Bracht JR, Magrini V, Minx P, Chen X, Zhou Y, Khurana JS, Goldman AD, Nowacki M, Schotanus K, Jung S, Fulton RS, Ly A, McGrath S, Haub K, Wiggins JL, Storton D, Matese JC, Parsons L, Chang WJ, Bowen MS, Stover NA, Jones TA, Eddy SR, Herrick GA, Doak TG, Wilson RK, Mardis ER, Landweber LF
The Oxytricha trifallax macronuclear genome: a complex eukaryotic genome with 16,000 tiny chromosomes.
PLoS Biol. 2013;11(1):e1001473. doi: 10.1371/journal.pbio.1001473