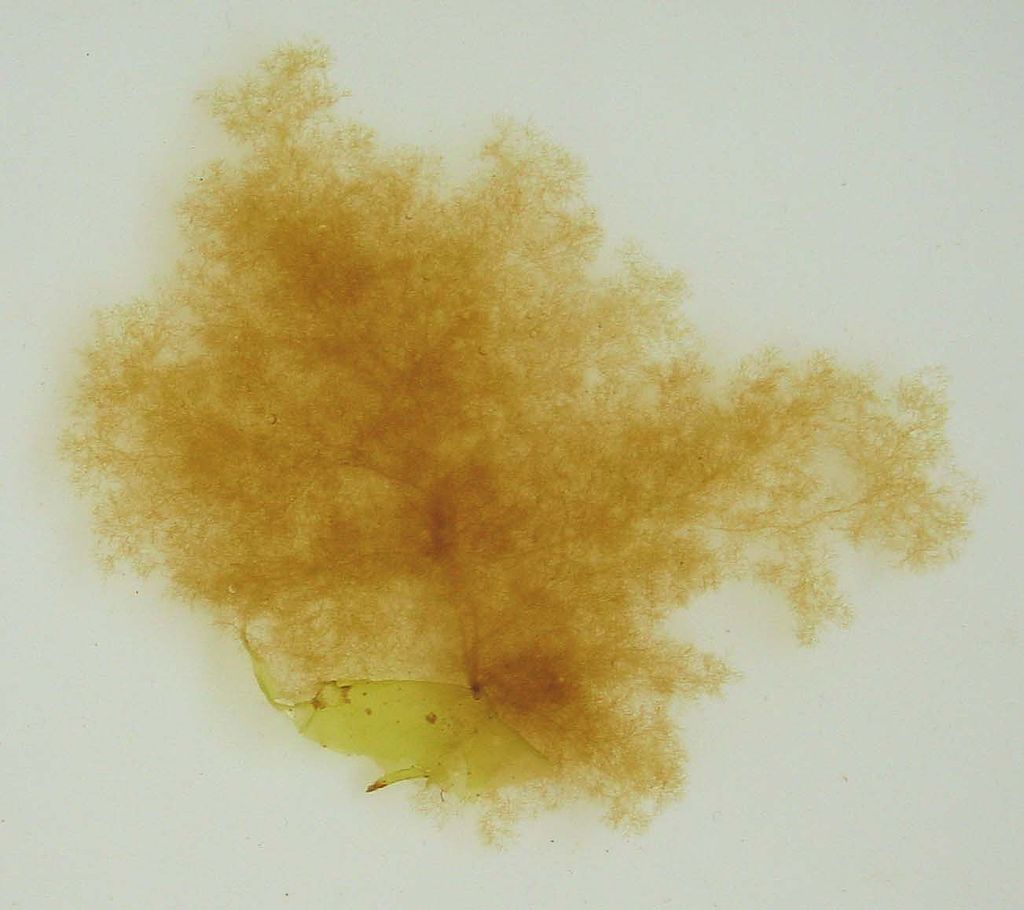 The genome sequence and gene models of Ectocarpus siliculosus have not been determined by the JGI, but were downloaded from NCBI, on October 26, 2017. In order to allow comparative analyses with other genomes sequenced by the Joint Genome Institute, a copy of this genome is incorporated into the JGI Genome Portal. Please note that this copy of the genome is not maintained by NCBI and is therefore not automatically updated.
From LANL Greenhouse omics knowledgebase: https://greenhouse.lanl.gov/greenhouse/organisms/
Ectocarpus siliculosus
The brown algae are a group of almost exclusively marine photosynthetic organisms that are particularly abundant along rocky shorelines in temperate regions of the world. All the members of this group are multicellular. Ectocarpus siliculosus is a genomic model for filamentous brown algae.
Genome Reference(s)
Please cite the following publication(s) if you use the data from this genome in your research:
Cock JM, Sterck L, Rouzé P, Scornet D, Allen AE, Amoutzias G, Anthouard V, Artiguenave F, Aury JM, Badger JH, Beszteri B, Billiau K, Bonnet E, Bothwell JH, Bowler C, Boyen C, Brownlee C, Carrano CJ, Charrier B, Cho GY, Coelho SM, Collén J, Corre E, Da Silva C, Delage L, Delaroque N, Dittami SM, Doulbeau S, Elias M, Farnham G, Gachon CM, Gschloessl B, Heesch S, Jabbari K, Jubin C, Kawai H, Kimura K, Kloareg B, Küpper FC, Lang D, Le Bail A, Leblanc C, Lerouge P, Lohr M, Lopez PJ, Martens C, Maumus F, Michel G, Miranda-Saavedra D, Morales J, Moreau H, Motomura T, Nagasato C, Napoli CA, Nelson DR, Nyvall-Collén P, Peters AF, Pommier C, Potin P, Poulain J, Quesneville H, Read B, Rensing SA, Ritter A, Rousvoal S, Samanta M, Samson G, Schroeder DC, Ségurens B, Strittmatter M, Tonon T, Tregear JW, Valentin K, von Dassow P, Yamagishi T, Van de Peer Y, Wincker P
The Ectocarpus genome and the independent evolution of multicellularity in brown algae.
Nature. 2010 Jun 3;465(7298):617-21. doi: 10.1038/nature09016