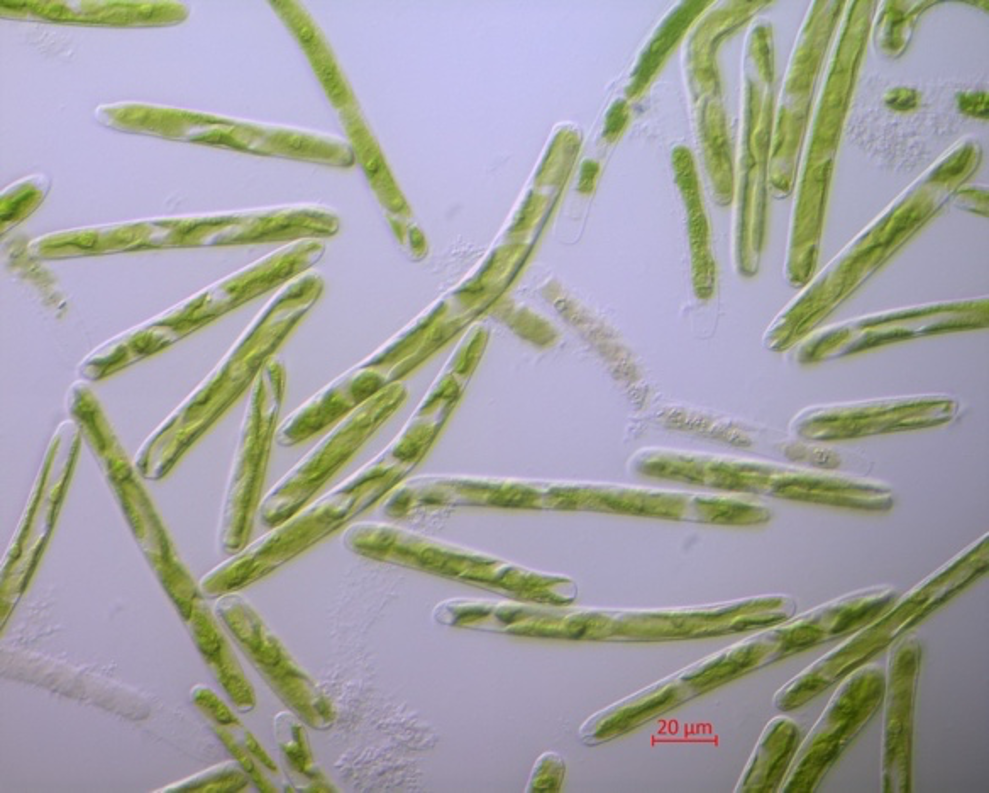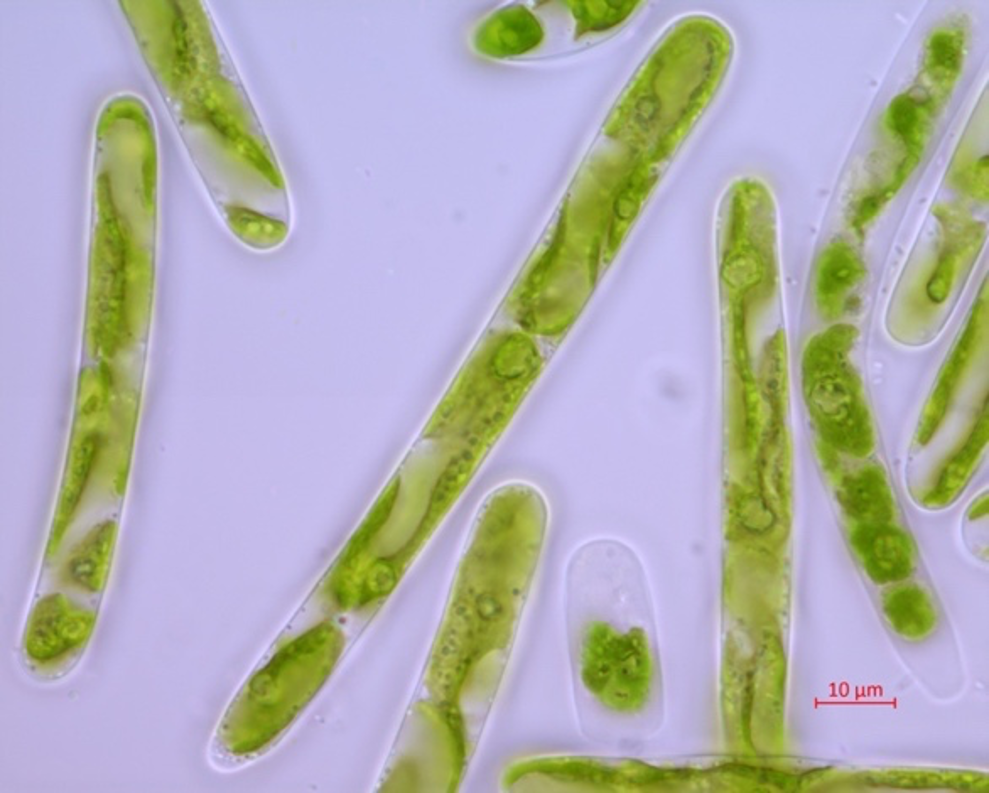 Mesotaenium kramstae Lemmermann NIES-657 (mating type (+) strain)

The green alga Mesotaenium kramstae Lemmerman belongs to family Mesotaeniaceae in the order Zygnematales and class of Zygnematophyceae. M. kramstae, the heterothallic conjugating green alga, was first isolated from an airborne contaminant by Malcolm Brown at the University of Texas. The vegetative cells are subcylindrical and the apices are slightly tapering. The cell width is 10.5 to 12 µm and cell length is 40 to 120 µm. As a member of the order Zygnematales, which are the closest relatives to land plants, M. kramstae occupies a key phylogenetic position in the transition from aquatic to terrestrial plant life.
The two conjugating strains are morphologically and physiologically similar, and they have been arbitrarily assigned two mating types. UTEX LB 1024 was assigned as mating type (+) strain and UTEX LB 1025 as mating type (–) strain. The same strains are also maintained in the Microbial Culture Collection at the National Institute for Environmental Studies (NIES Collection, Tsukuba, Japan). NIES-657 and NIES-658 are identical to UTEX LB 1024 and UTEX LB 1025, respectively.
Reference
Richard C. Starr & William R. Rayburn. (1964) Sexual Reproduction in Mesotaenium kramstai [sic]. Phycologia. 4(1):23-26. doi: 10.2216/i0031-8884-4-1-23.1