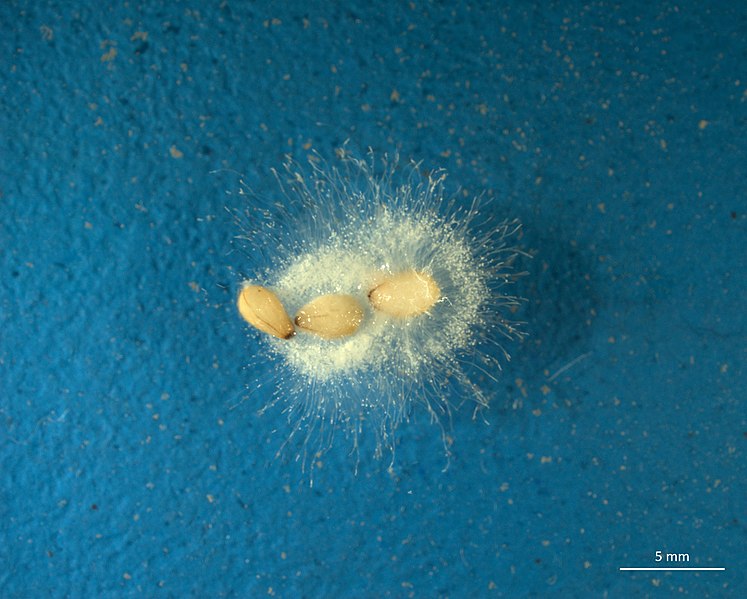 The genome sequence and gene models of Saprolegnia parasitica CBS 223.65 were not determined by the Joint Genome Institute (JGI), but were downloaded from NCBI on October 20, 2017. In order to allow comparative analyses with other heterokont genomes sequenced by the JGI, a copy of this genome is incorporated into Mycocosm. JGI tools were used to automatically annotate predicted proteins. Please note that this copy of the genome is not maintained by NCBI and is therefore not automatically updated.
From NCBI Genome: https://www.ncbi.nlm.nih.gov/genome/2723
Saprolegnia parasitica
The oomycete Saprolegnia parasitica is a pathogen of fish, especially affecting catfish, salmon, and trout species.
Genome Reference(s)
Please cite the following publication(s) if you use the data from this genome in your research:
Jiang RH, de Bruijn I, Haas BJ, Belmonte R, Löbach L, Christie J, van den Ackerveken G, Bottin A, Bulone V, Díaz-Moreno SM, Dumas B, Fan L, Gaulin E, Govers F, Grenville-Briggs LJ, Horner NR, Levin JZ, Mammella M, Meijer HJ, Morris P, Nusbaum C, Oome S, Phillips AJ, van Rooyen D, Rzeszutek E, Saraiva M, Secombes CJ, Seidl MF, Snel B, Stassen JH, Sykes S, Tripathy S, van den Berg H, Vega-Arreguin JC, Wawra S, Young SK, Zeng Q, Dieguez-Uribeondo J, Russ C, Tyler BM, van West P
Distinctive expansion of potential virulence genes in the genome of the oomycete fish pathogen Saprolegnia parasitica.
PLoS Genet. 2013 Jun;9(6):e1003272. doi: 10.1371/journal.pgen.1003272